Michael Kieran Harvey, various artists
Classical
,
Fusion
,
New Music
Move MD3368
Reviewed by
Michael Hannan
, April 1st, 2014
Michael Kieran Harvey has had a stellar career as a virtuoso performer of new classical piano music. This CD release charts his more recent efforts as a "virtuoso composer", with works from 2007 to 2013.  I've adopted this term because, like many a virtuoso performer turned composer, Harvey's music often stretches the boundaries of performance technique.
Somewhat unusually the monumental title work, Psychosonata, was commissioned for and performed at a conference of psychiatrists. Harvey supplies vivid program notes outlining his various visual influences including the cover art of American Psycho and the paintings of Francis Bacon and Frank Auerbach. The work is constructed from an "obsessive" exploration of the Arabic numerals 1-9 which "constrains and controls the musical terrain in an artificial and additive fashion – almost robotic".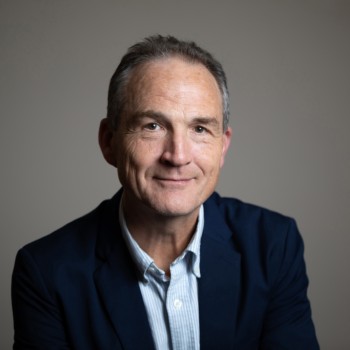 Psychosonata is in three sections, each around nine minutes, played without a break. In fact without looking at the CD player display one would not easily discern where one section ended and the next started. For the most part any clear structural divisions are determined by the introduction of different textural ideas. After some initial phrases with short breaks between them, the first section develops an as continuous and scintillating flow of notes with cross-rhythmic interplay between the two hands. One can easily hear the "additive" construction idea that Harvey writes about. Typically a groove is set up which is varied by the addition of material usually getting progressively higher in pitch. For me many of these rhythmic textures are reminiscent of Bartók's piano music (particularly the interplay in works like Sonata for two pianos and percussion). The third section has a relentlessness that balances the first, while the second includes some slower more introspective passages. Put simply, Psychosonata is a tour de force of flamboyant piano writing. But one cannot help imagining the conference delegates lining up after the first performance to arrange a consultation with the composer.
Harvey's short Makzurka for solo piano (2011) is in the composer's words "based on the idea of Chopin's Berceuse". Frankly it is difficult to hear anything of the Berceuse's gentle lullaby mood, its distinctive repetitive harmonic structure or its elaborate but refined melodic decoration in this work. However Harvey's Makzurka is infiltrated with references to Chopin's Mazurkas including a short direct quotation and more general motivic development from Op. 7 Nr 1. The result is a boisterous dance-like work very much in the spirit of Chopin but without being overly derivative.
The same cannot be said for Harvey's Homage to Liszt for percussion and piano (2011) which, according to the composer himself, involves "barefaced plagiarism".  Maybe so, but it is a brilliant journey through the wonderful excesses of Liszt's pianistic tricks which Harvey sees as being very influential on musical modernism. Sections where the pianist plays along with programmed jazz/rock drumkit grooves (at one point "trading fours") are contrasted with looser and more flamboyant cadenza-like solo piano passages. An amusing poetic text titled "Liszt Fever" is superimposed on one of the piano & drums passages in the middle of the piece.
In four works for solo instrument and piano, Harvey is joined by some excellent performers. Alister Barker is the soloist for Kursk for cello and piano (2007), Natsuko Yoshimoto for Fear for violin and piano (2007), Tristram Williams for Etude for trumpet in C (2011), and Ashley William Smith for City of Snakes for bass clarinet, piano, bass and drums (2013). The subject matter of the first two of these pieces results in a more introspective and expressive compositional approach (Kursk was the Russian submarine that sank with all hands in 2000). The latter two show Harvey's interest in a union of jazz-rock fusion and new classical composition.
Michael Kieran Harvey seems to be having a lot of fun with his various approaches to composition which according to the cover blurb "[range] in mood from the relatively serious to cheerful pastiche". The Psychosonata CD is an enjoyable and often dazzling listening experience.